Talent Card Grid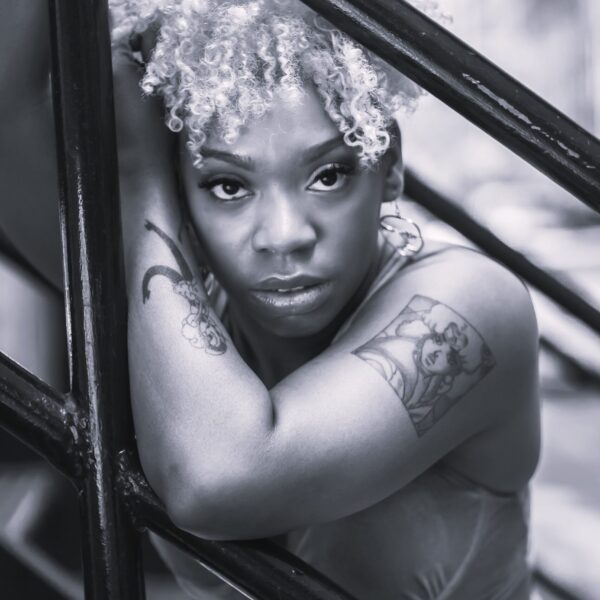 ARI GROOVER is excited to be telling the story of Tina once more! Broadway: TINA – The Tina Turner Musical (Alline, Tina U/S) Head Over Heels, Holler If Ya Hear Me. Off-Broadway: Little Shop of Horrors (2020 Lucille Lortel Nominee for Ronnette), Bare The Musical. Choreography: Burn All Night (A.R.T.). Film: In the Heights (Warner Bros.), Spider-Man: Homecoming (Sony). TV: "The Get Down" (Netflix), "Law & Order: SVU." Ari is a DJ who goes by "Ari Grooves". www.arigrooves.com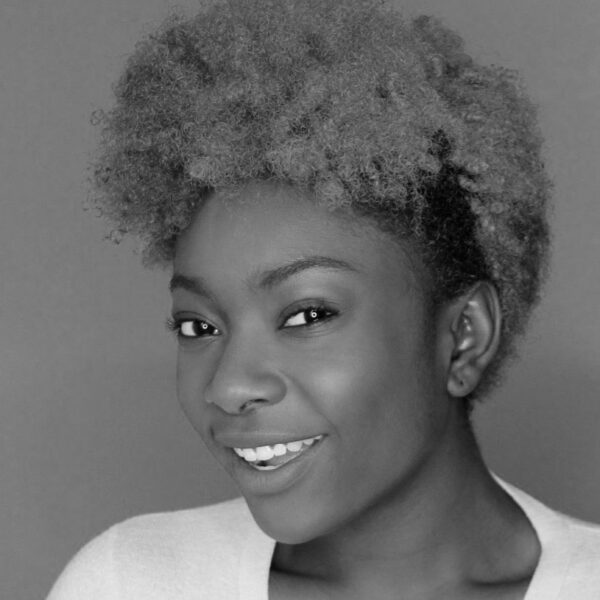 Naomi Rodgers
Tina Turner
Naomi Rodgers (Tina Turner) is an AMDA New York Graduate. I had my tour debut in the 1st National Tour of Frozen (Ensemble u/s Bulda). I give all glory and honor to God for being the head of my life!!! So much gratitude to my Daniel Hoff family for your endless support, Telsey, and to my mom who is my everything! I love you! This is for Broom!! #wedidit Jeremiah 29:11 @naomiprincessrodgers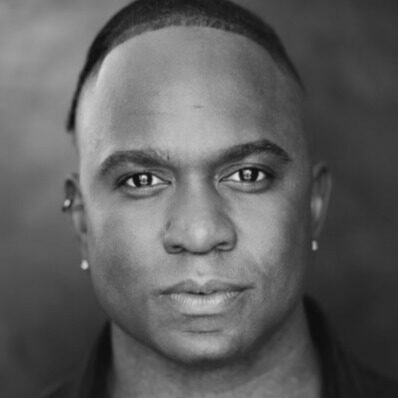 Roderick Lawrence
Ike Turner
Actor. Blacktivist. President & Co-Founder of Black Man Films. Film: Silent Partner (2022 Oscar-Qualifying BronzeLens Film Festival Best Actor), Speak Up Brotha! (premiering at 2023 Oscar-Qualifying Cleveland International Film Festival), Harlem Fragments (upcoming). Theater: Lion King (National Tour), The Prince of Egypt(Ramses), John Leguizamo's Othello: The Remix (Westside Theatre), August Wilson's Seven Guitars, Jesus in Godspell (PCLO), Off-Broadway's Bars and Measures (AUDELCO Nominee). Baldwin Wallace Conservatory of Music. Big love to Ma, Pops, Evan & Jr, Shelby, Granny, Aunties Cindy & Buffy, Cousins, Vicky, SQ, BMF, & my agents at DGRW. To God for all that I am and am becoming.  @rodericklaw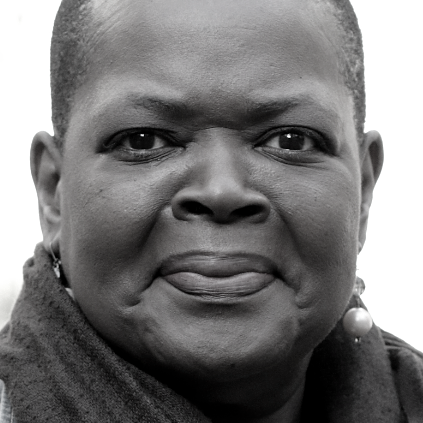 Wydetta Carter
Gran Georgeanna
Wydetta Carter (Gran Georgeanna) it's so FABTABULOUS to be a part of this show! National Tours: How to Succeed in Business…, Dreamgirls, Menopause the Musical. Regional Credits: Porgy & Bess (Court Theatre), Raisin (Skylight Theatre), Bridges of Madison County (Marriott), Little Rock Nine (Theatreworks, Palo Alto). TV/film: Chicago P.D., PowerBook IV: Force, Deli Boys. Thank you, family, friends, DGRW and all who love and support live theatre. Proud to be a member of AEA.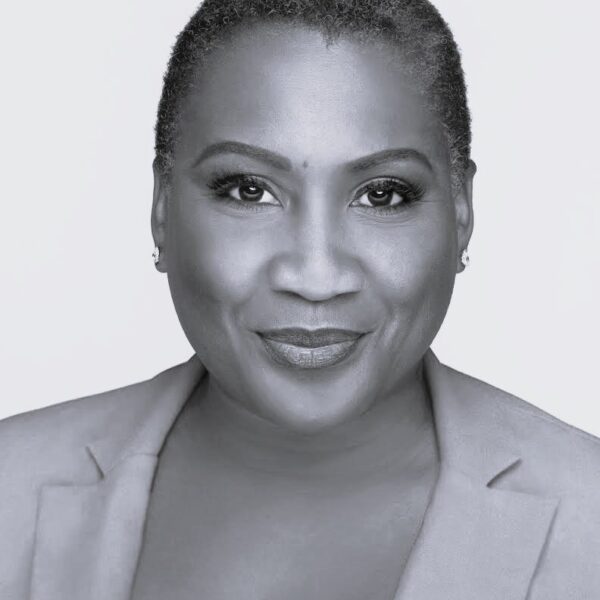 Roz White (Zelma Bullock); National Tour: Dreamgirls, Regional: Amen Corner (Shakespeare Theater), Seven Guitars (Arena Stage), Marie and Rosetta (Mosaic Theater Company), Bessie's Blues (Studio Theatre), Crowns (Indiana Rep), Anne and Emmett (MetroStage), Pearl Bailey by Request (Milwaukee Rep), Black Pearl Sings! (Alliance For New Music Theatre). Love to Howard University and Duke Ellington School of the Arts. I love you Mom (RIP) Anthony, and King.
Sarah Bockel is thrilled to be a part of Tina Turner's incredibly inspiring story. Broadway/ National Tour: Beautiful (Carole King) Regional: Into The Woods (Baker's Wife,) Paramount Theatre. Beautiful (Carole King,) Ogunquit Playhouse. TV: "The Equalizer." Love to Dylan and the boys. @debockel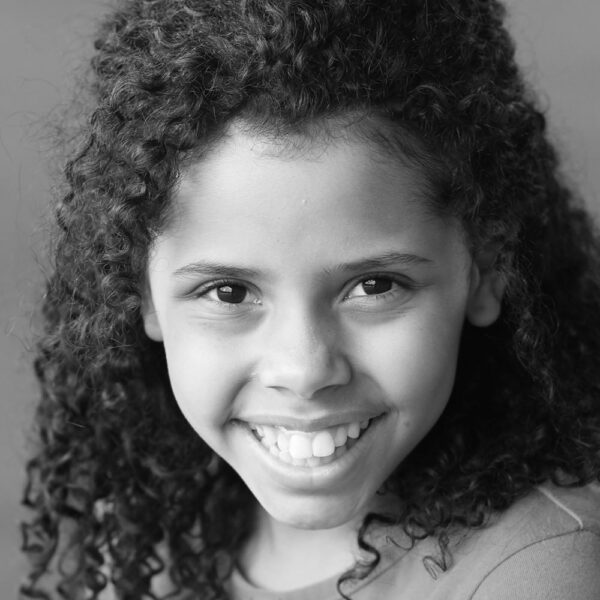 Daelyanna Kelly Benson
Young Alline/Young Craig
Daelyanna Kelly Benson (u/s Young Alline / Young Craig) is a 12-year-old student at The Debbie Allen Middle School, Los Angeles. Favorite roles played are Nala (The Lion King), Tracy Turnblad (Hairspray); Movies she's in: Hostile Territory, Separate. Her original music: "Free The Bun," "Who I Am." She's ecstatic to be part of Tina! Love and hugs to her 2 dads, coaches, and Kurt Domoney, Lisa Calli, Pat Goodwin. Follow her @Daelyanna_Daily.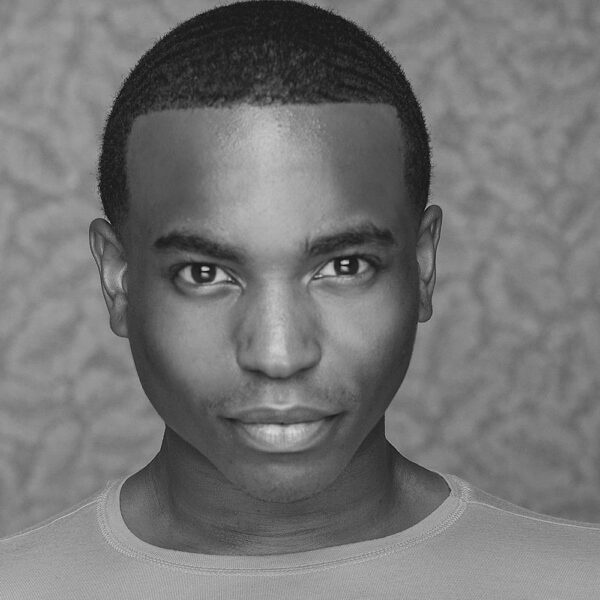 Antonio Beverly
Ronnie/Ensemble/u/s Ike
Antonio Beverly (Ronnie / Ensemble); Tour: A Bronx Tale (Tyrone), Cinderella (Ensemble, Lord Pinkleton/Jean-Michel u/s) Regional: Cinderella (Ensemble) PaperMill Playhouse. Pronouns: They/Them. Insta: @thebeverleigh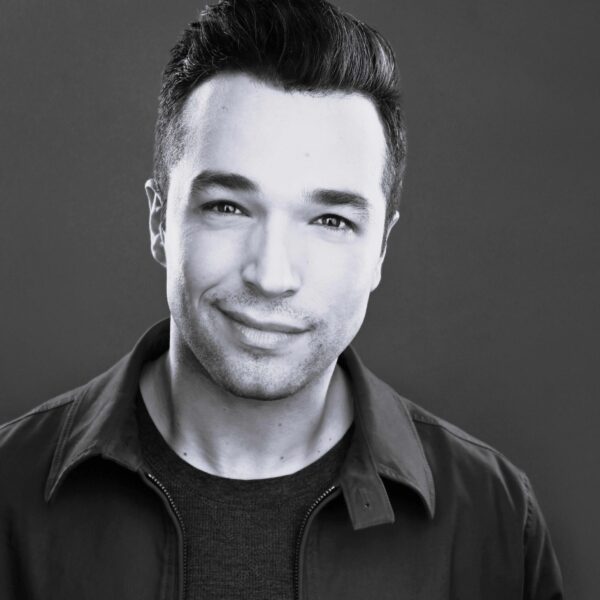 Ben Bogen
Swing, Assistant Dance Captain
Broadway: FROZEN (Olaf u/s, Weselton u/s), National Tour: WICKED, JERSEY BOYS (Frankie Valli alternate/asst dance captain). Off Broadway: JERSEY BOYS, ONLY HUMAN. TV: "Pose" season finale. Regional: ACT of CT, PCLO, NC Theatre, Hartford Stage. BFA, University of Michigan. Major gratitude to Brian, Pat, Mom, Dad, and the entire TINA creative team for this opportunity. @benmbogen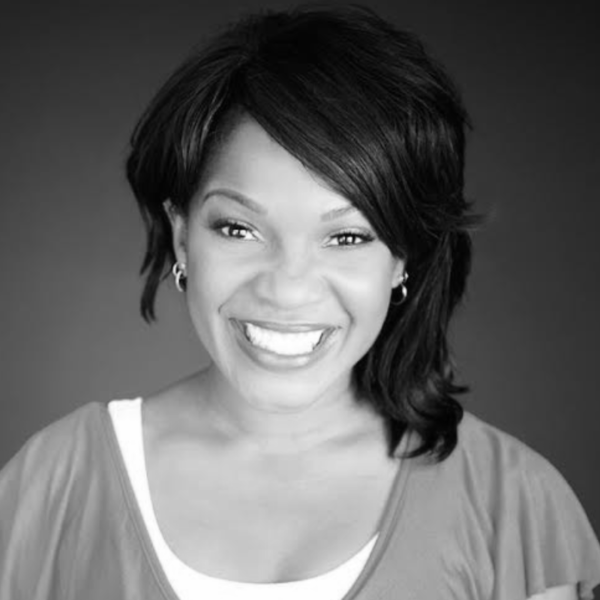 KAREN BURTHWRIGHT
Swing, u/s Tina Turner, u/s Rhonda, Dance Captain
KAREN BURTHWRIGHT Swing, U/S Tina Turner, U/S Rhonda 
Broadway: Paradise Square, Jesus Christ Superstar (2012 Revival. 1st Nat'l Tours: Mamma Mia, Hairspray, Dirty Dancing. Regional: 2020 Merritt Award Winner *Best Supporting Actor* 'Shug Avery' TCP at Neptune Theatre. Special thanks to the Telsey team and THNYC. Love to Mommy! @kburth . Ps 28:7.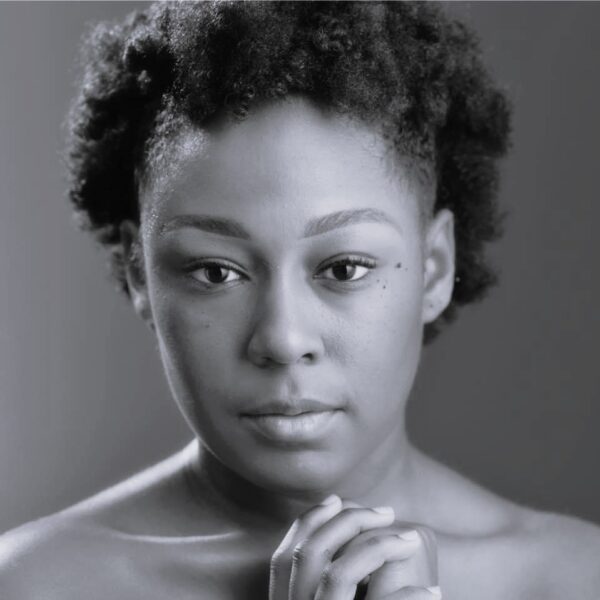 ALIYAH CALDWELL
Ikette, Ensemble
National tour debut! SWING-The Broadway Musical (Norwegian Cruise Lines), Hairspray (Royal Caribbean Cruise Lines). Education: Ava Fields Dance Ministry, Baltimore School for the Arts, BFA in Dance/Dance Choreography from Towson University. #TheDancingZeta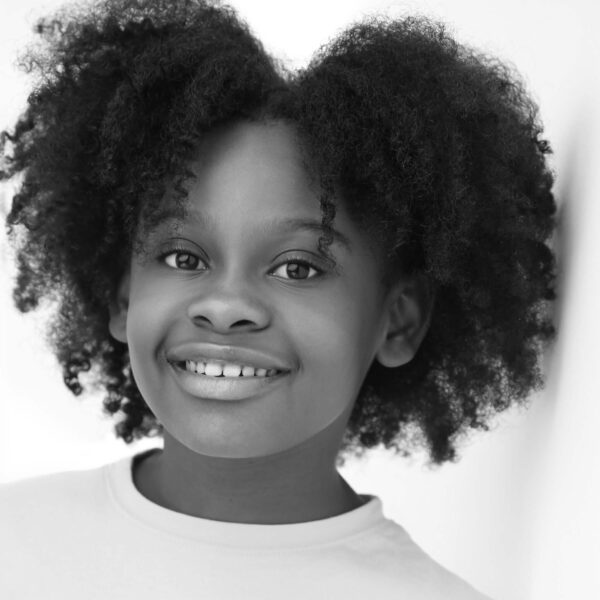 Brianna Cameron
Young Anna Mae, u/s Young Alline/Young Craig
Brianna Cameron (Young Anna Mae, u/s Young Alline/Young Craig) is making her Broadway debut in Tina. She is a 4th-grade honor student that is grateful to her family and friends for their love and support. Credits include Lego Broadway Musical, Equalizer, Ziwe, and Jamvan. She is the 2022 first-place winner of Amateur night at the Apollo Theatre.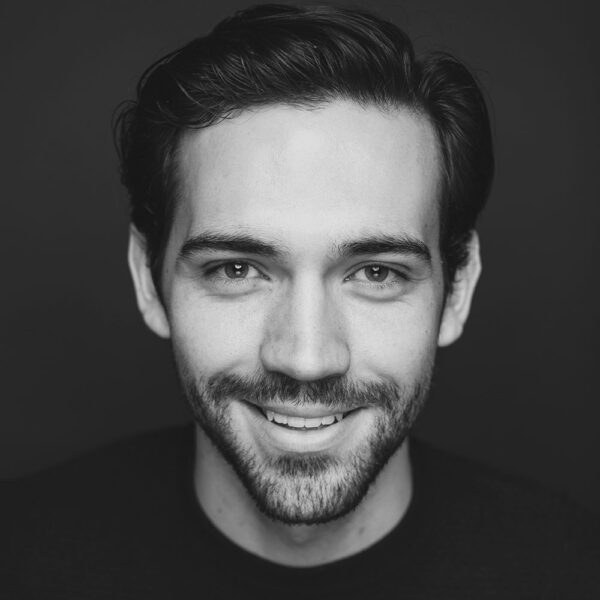 Max Falls
Erwin Bach/Ensemble
Max Falls (Erwin Bach / Ensemble) is so excited for his National Tour debut. Regional credits include shows at Meadow Brook Theatre, Virginia Stage Company, TheatreSquared, Gretna Theatre, Utah Shakespeare Festival, Lyric Rep, and others. BFA in Acting from Utah State University. Big thanks to mom, dad, sister, and Caroline for their constant love and support. Insta: @max_falls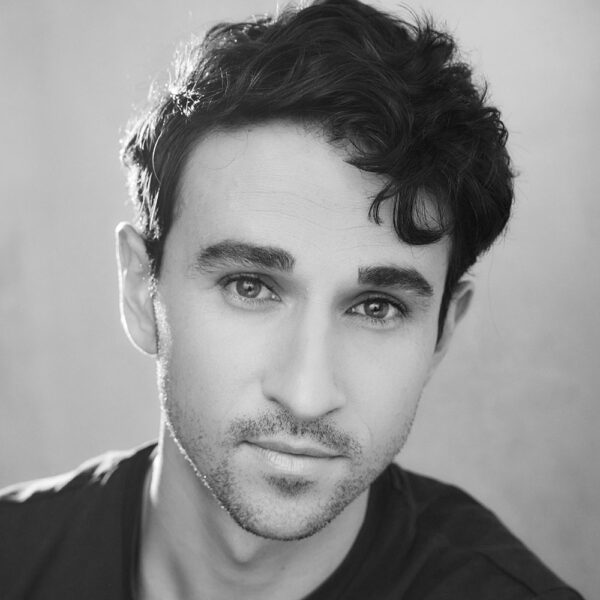 Zachary Freier-Harrison
Roger Davies/Ensemble
Zachary Freier-Harrison (Roger Davies / Ensemble), a Palo Alto native, graduated from Northwestern University where he double majored in Theatre and Cognitive Science and completed the Musical Theatre Certificate Program. Professional credits include Mamma Mia (Royal Caribbean), A Christmas Carol (Palace Theater), Lost in Yonkers (Jewish Theater of San Francisco), A Christmas Story (San Jose Repertory Theater), and Rabbit Hole (Palo Alto Players).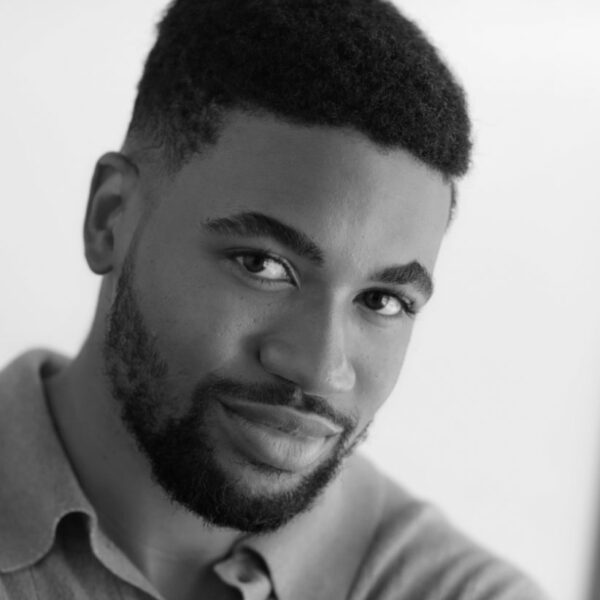 Gordia Hayes
Swing, u/s Ike
Gordia Hayes (Swing) is a recent grad of Baldwin Wallace University. Regional: Rent, Hair, and Kinky Boots. Endless love to my amazing family, friends, Josh, and Telsey & Co. Luke 1:37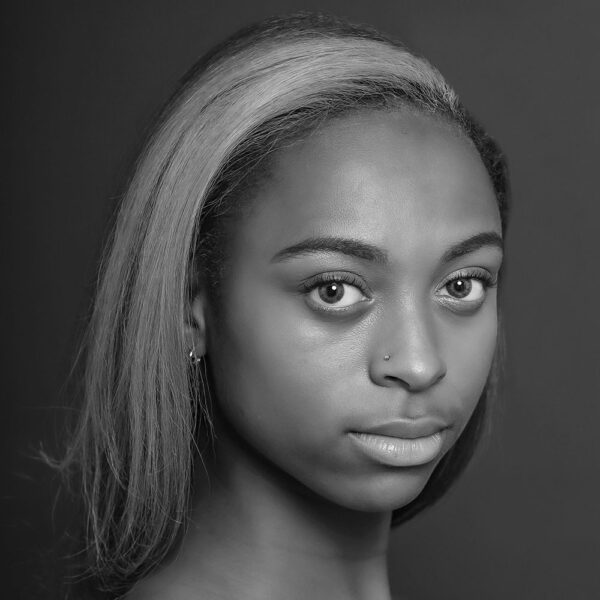 Takia Hopson
Ikette/Ensemble
Takia Hopson hails from Atlanta, GA. After graduating from Southern Methodist University, Takia choreographed for professional companies and performed in TV/FILM and stage productions in Atlanta. Takia is excited to be making her national tour debut with this incredible cast!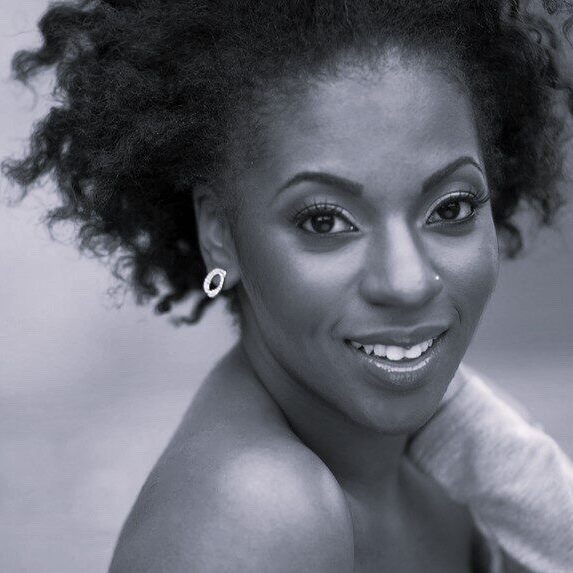 Crystal Joy
Ensemble, u/s Zelma, u/s Gran Georgeanna
MOTOWN the Musical Broadway, HBO's Vinyl, 1st National tours of MEMPHIS the Musical and Legally Blonde the Musical as well as Hair: The American Tribal Love Rock Musical on the West End. Helen Hayes nominated for the role of "Lorrell Robinson" in Dreamgirls.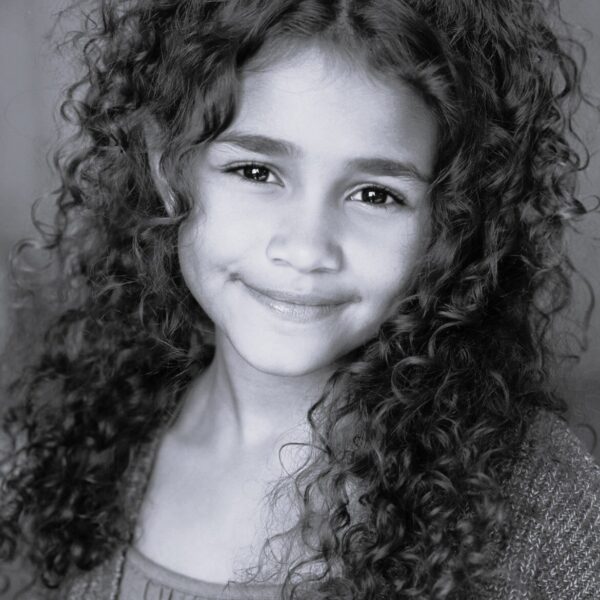 SYMPHONY KING
Young Anna-Mae
SYMPHONY KING is based out of Los Angeles, CA but originally from Long Island, NY. Very early, Symphony displayed dynamic gifts in the areas of singing, dancing and performing taking after her musical parents who chose her name to reflect their love story. At the age of 7 she discovered her passion for musical theater, once telling her mom "this is my purpose in life." She went on to star in local Jaxx Theater as the Genie in Aladdin, and Sandy in Grease Jr. Symphony delights in learning and is a gifted student with a love for architecture, as well as a loving big sister. She also
loves to laugh and be silly. This girl with dreams as big as her voice is excited to embrace this journey and can't wait to conquer the path that is before her.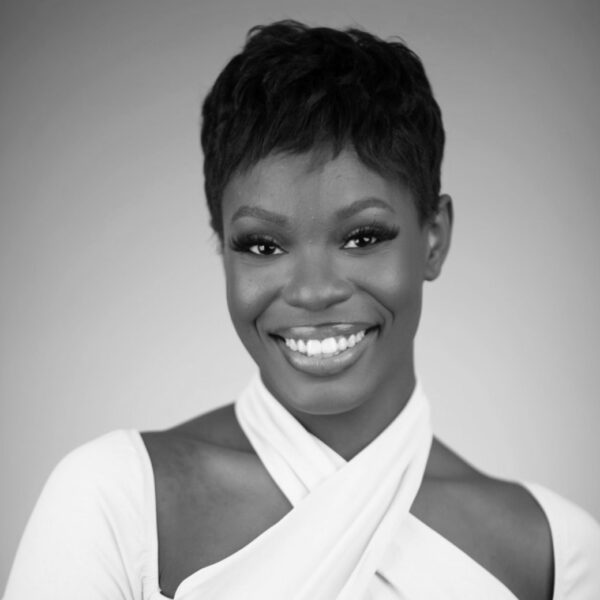 Kendall LeShanti
Ikette/Ensemble
Broadway Tour debut. Senior at Pace University (Commercial Dance). Credits: Disney's Hercules (Paper Mill Playhouse), Mariah Carey's: Merry Christmas To All, Bring It (Lifetime). Kendall's love for the arts fuels her commitment to inspire through theater, television, and film. @Kendall_Leshanti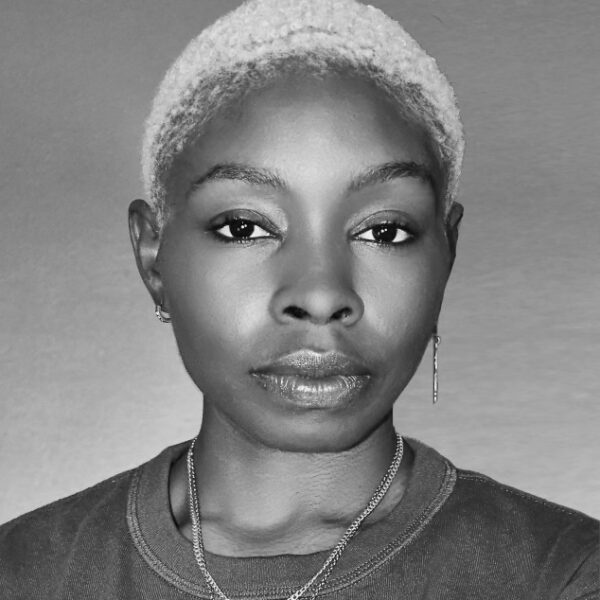 Parris Lewis
Alline/Ikette/Ensemble, u/s Tina
PARRIS LEWIS (Alline, Ikette, u/s Tina Turner) is a native of Brooklyn, NY honored to be touring with TINA. National Tours: The Color Purple (Church Lady Jarene/ Olivia), Hairspray (Dynamite/Pearl). STONEWALL (New York City Opera), Pray (Ars Nova), A Time Like This (Carnegie Hall), Bars Workshop (The Public Theatre), Richard Tucker Gala (Carnegie Hall). ENDLESS LOVE TO MY VILLAGE! ig @renaissancewoman_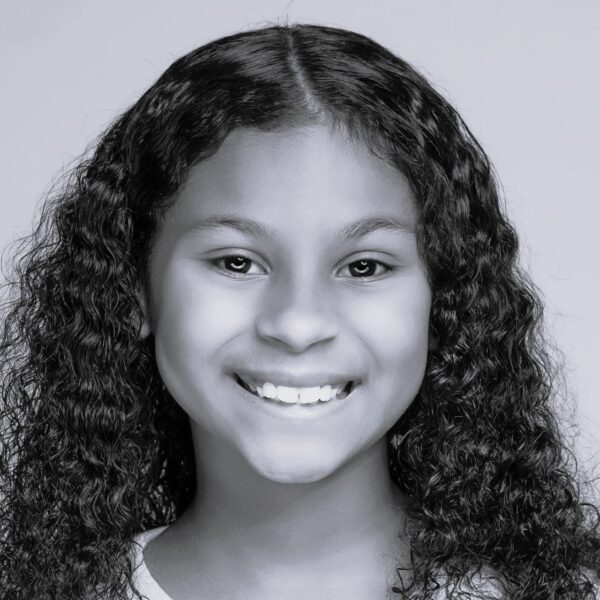 NATALIA NAPPO
Young Alline/Young Craig, u/s Young Anna-Mae
I'm grateful to be making my debut on my 1st national tour! I would love to thank God, my family, friends, Ms. LaFrances, Bonnie, Ms. Sherma, Amelia, DEA Music School and the TINA production for believing in making my dreams a reality.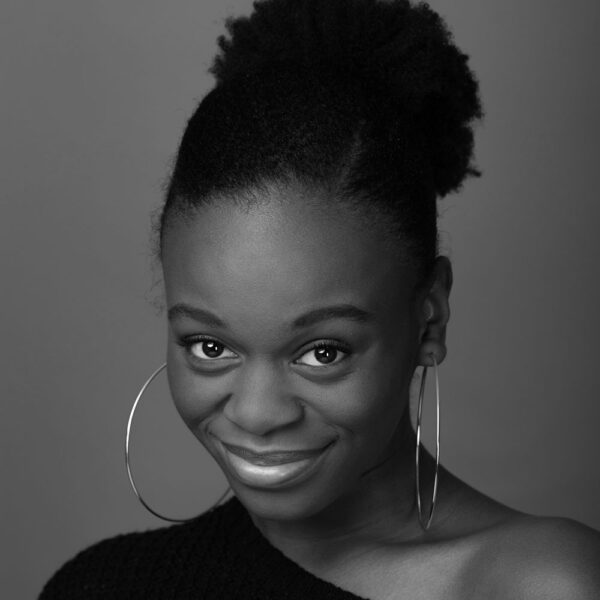 Nia Nelson-Williams
Swing
Nia Nelson-Williams (Swing): National Tour Debut! Grateful to be working on this production with this beautiful cast! Blessed to have friends and family who support me endlessly! Regional: A Bronx Tale (Frieda), 42nd Street (Ensemble, U/S Peggy Saywer), Footloose (Urleen). IG: @thenialeenw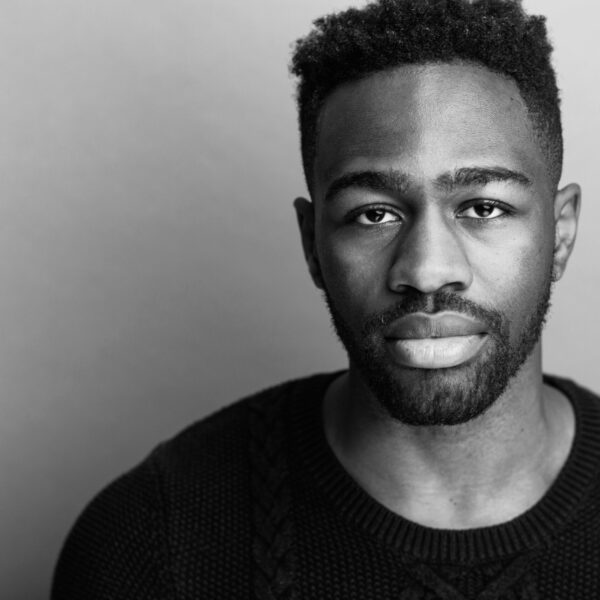 Wildlin Pierrevil
Craig/Ensemble, u/s Ike
(He/They)A  proud Haitian-American born and raised in Orlando, FL. The most online person you know, Wildlin has garnered a following of over 40o,000 and millions of likes with his comedy, creativity, and commentary across digital platforms as @NOTWILDLIN. After a year of performing in various productions of Tarell Alvin McCraney's Choir Boy at institution like Yale Rep, Steppenwolf, and Portland Center Stage, Wildlin is so excited to be making his national tour debut with Tina and continuing his legacy of convincingly playing a teenager. Love to PMA, Steph, and Dwayne.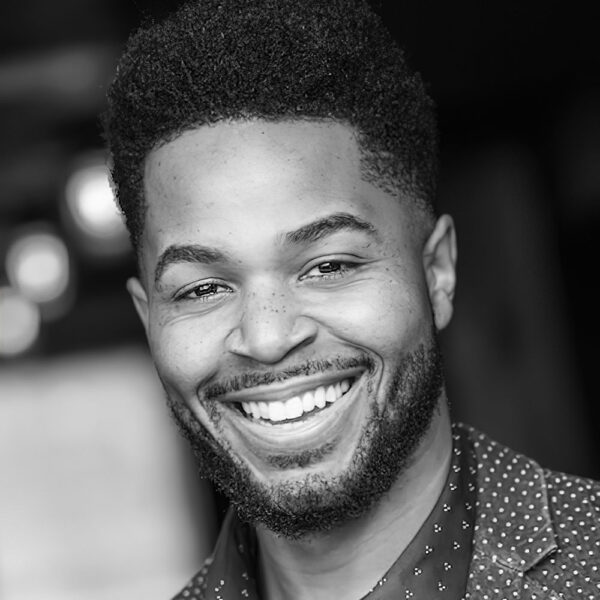 Terance Reddick (Swing) is a Las Vegas native. Terance made his debut on Broadway in Les Misérables. Performing has always been my passion, being of service is just as important. Teaching and coaching are my ways of paying forward. Follow me @terancereddick on all platforms 4 my latest adventure! "Gods Favor is more precious than Life".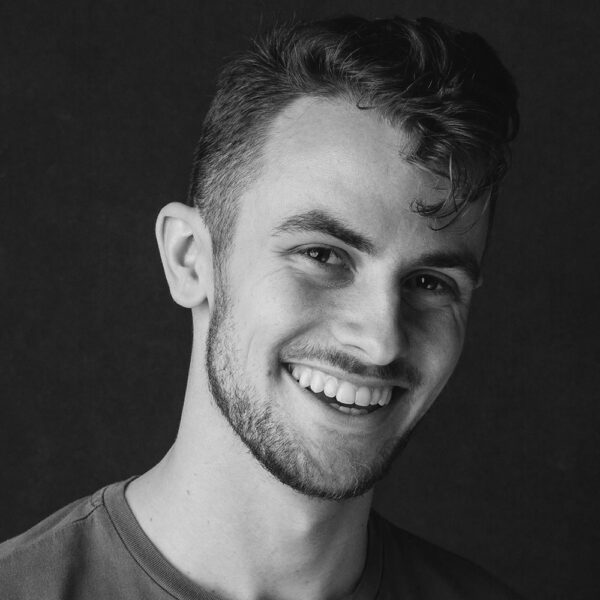 Jacob Roberts-Miller
Swing
Jacob Roberts-Miller (Swing) National Tours: A Bronx Tale (Handsome Nick, u/s Calogero–Networks). Off-Broadway: From Here to Eternity, (Anderson–Baryshnikov Arts Center). Regional: Trading Places (Alliance Theatre), Spamalot (Ogunquit Playhouse). @jacobtwolastnames. Many thanks to Gracie, my friends and family, and the Daniel Hoff Agency.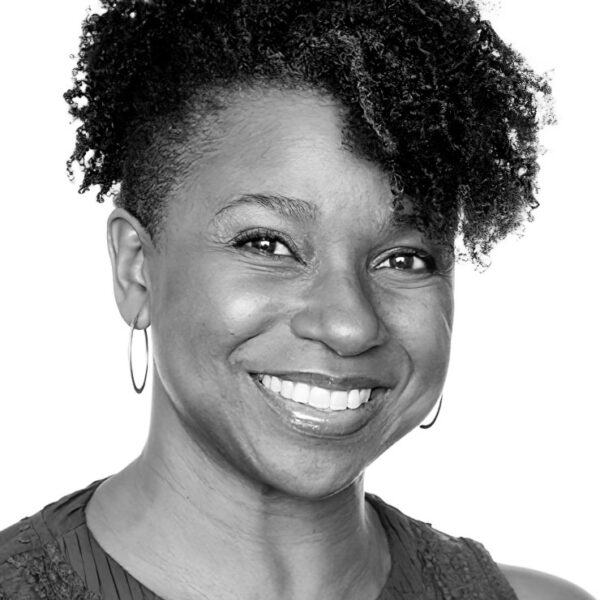 Shari Washington Rhone
Swing, u/s Zelma, u/s Gran Georgeanna
Shari Washington Rhone (Swing); Principal Dancer at Jazz Antiqua. L.A. company The Lion King. Asst. Dir. Gregory Hancock Dance Theatre. Soloist at Lula Washington Dance Theatre. Choreographer at Disneyland resort. Proud Mary, Bella Donna, Soulicious, & Pam Darden's Marvelettes Revue. Director Jaxx Theatricals. Love to Dan, Morgan & Mayumi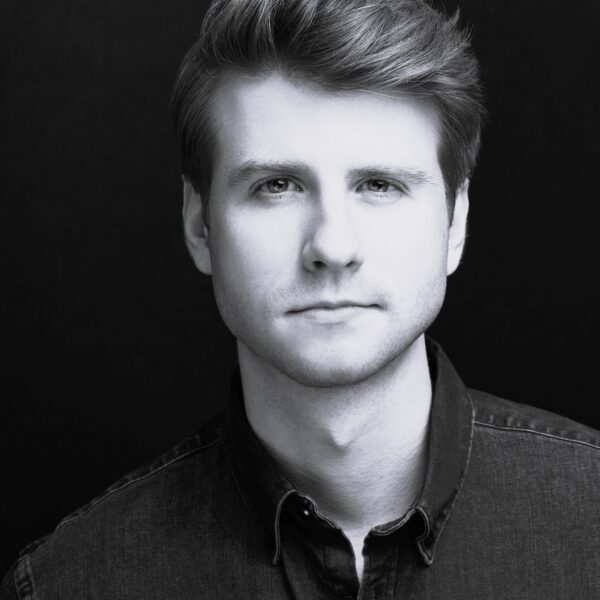 ERIC SIEGLE
Phil Spector/Ensemble
After his Broadway debut with TINA, Eric is ecstatic to join the tour. Regional: Babes in Arms (Val Lamar), Once (Billy). Proud Baldwin Wallace graduate (Music Theater) and current Berklee College student (Music Production). Much love to his family, friends, and BWA. @ericrsiegle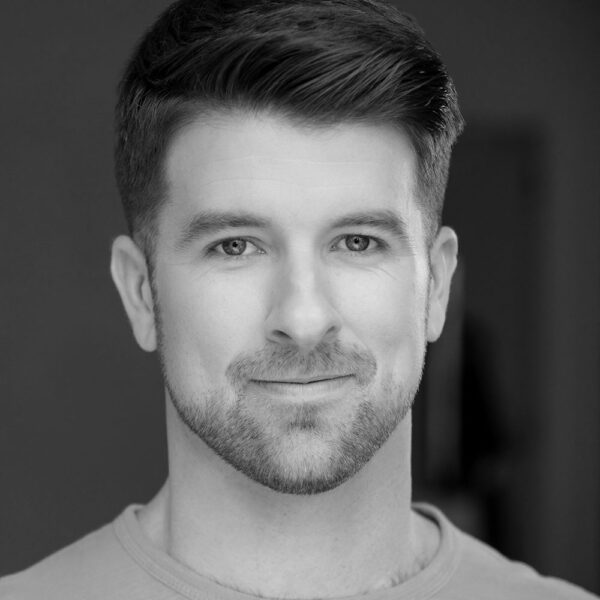 Chris Stevens
John Carpenter/Ensemble
Chris Stevens (John Carpenter/ Ensemble); Off-Broadway / Tours: Jersey Boys, Waitress, Mamma Mia!, and Cats. Other Credits: Tarzan, Grease, and Shrek. Awards: 2019 SALT Award Recipient for his portrayal of Buddy in Elf the Musical at Syracuse Stage. Endless thanks to B.W.A. & Pat Goodwin! All my love to Mom, Dad, Brett, and Erin. Insta: @CJStevens421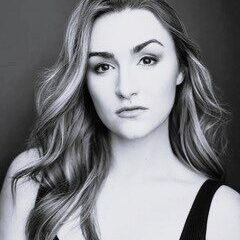 Christine Suddeth
Ensemble, u/s Rhonda
National Tour debut! Previously: AIDA Cruises, Drowsy Chaperone (Janet), Seussical (Mayzie LaBird). Proud published vocal research author. Pace MT '21. Endless thanks to family, friends, Kacie & my team, Pat & the whole Telsey Company, and, above all, God. @christinesuddeth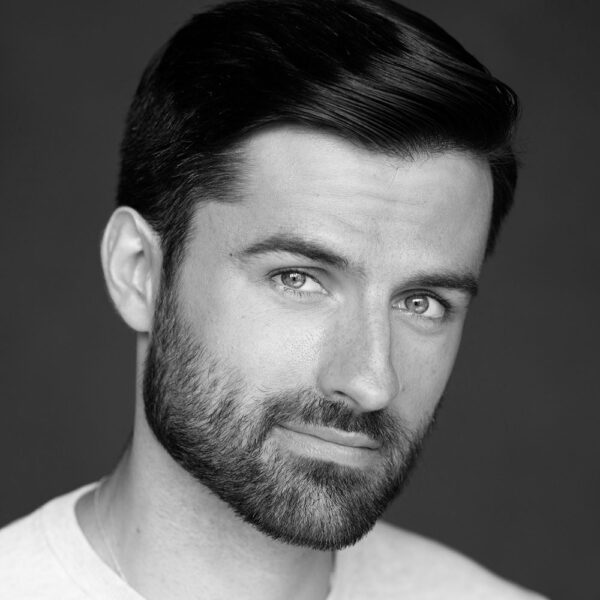 Jeff Sullivan (Swing) is from Newfoundland, Canada. Tours: Finding Neverland (J.M. Barrie), West Side Story, Beauty and the Beast, The Producers. Regional: Paper Mill, Tuacahn, Engeman, Surflight, The Argyle, Highlands, Allenberry, OOTA. TV: "Hudson & Rex." NYFA Alumni. Thankful for DGRW + Pat + Tina Team! Love to Matthew, Dad and my brothers. In memory of Mom; "Don't turn around…" @jeff__sullivan
Rowan Vickers
John Carpenter, Ensemble
Broadway: Lobby Hero u/s (Second Stage Theater). Off-Broadway: Nat Turner In Jerusalem (New York Theatre Workshop, World Premiere); The Sensuality Party (The New Group, New York Premiere); Picnic, Come Back Little Sheba (Transport Group/Best Revival Drama Desk Nom. for Picnic); Sex Object (The PIT). Regional: Bad Jews (Studio Theatre, DC); The Two Gentlemen of Verona (Santa Cruz Shakespeare); Measure For Measure (Santa Cruz Shakespeare/California Shakespeare Theatre); Macbeth (Stratford Festival, Canada); Peter Pan (The Grand Theatre, Canada). Film/Television: Silo (Apple TV); Instinct (CBS); Mayday (Discovery); Law and Order: SVU (NBC); Labor, Lies And Murder (Lifetime). Training: Juilliard. Endless thanks to Dave and Sarah at Creative Talent Company; all my love to Leigha, Mum, Dad, Erin, and Arden! Follow me on Instagram: @rowan.s.v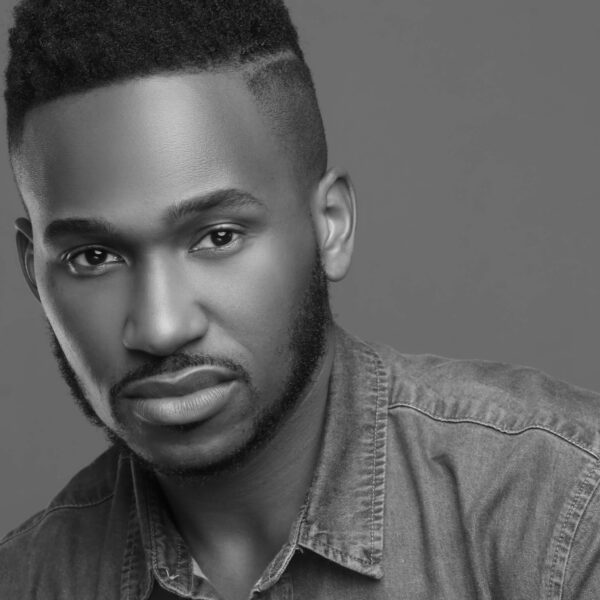 Kristopher Stanley Ward
Richard Bullock/Club Announcer/Ensemble
Kristopher Stanley Ward (Richard Bullock/Club Announcer/Ensemble) is thrilled to be returning to the road! Tours: Beautiful: The Carole King Musical, 1st Nat'l (Drifter), Shrek The Musical, North American (Understudy Donkey). Selected Theatre/NYC Workshops; In The Heights (Oregon Caberet Theatre), Hairspray (TUTS & FST), Xanadu (Stages Repertory Theatre), Sueños: Our American Musical (OSF Workshop & NYC EP). Special thanks to the creative team, casting, Pantera/Murphy The Agency & my Ward Family. Instagram: @iamkristopherward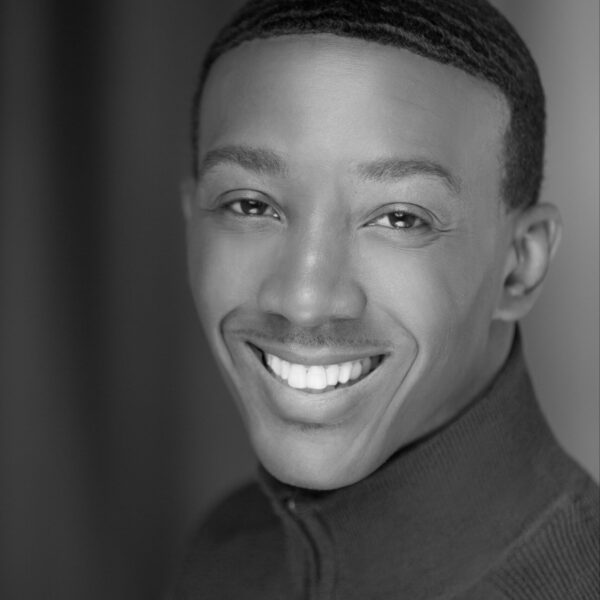 Gerard M Williams
Raymond/Ensemble
Gerard M Williams (Raymond/Ensemble) Grateful to join the Tina Family, Music Education: Berklee College of Music, Broadway World Regional Nominee for Best actor in a musical. Served as Musical Administrator at The River Church in Durham NC. National Tours: The Color Purple(Grady) My Fair Lady (loverly quartet). Regional shows: Ragtime(Coalhouse)The Scottsboro Boys, Dreamgirls(Wayne/Frank) Jesus Christ Superstar, Assassins (Proprietor), Sister Act. Cruises: Celebrity Cruises Instagram @gmonwilliams
Talent Card Grid
Tina Turner
TINA TURNER. With a career that has spanned more than half a century, the legendary rock performer Tina Turner is one of the world's best-selling artists of all time. She first rose to fame in the 1960s partnering with her then-husband Ike Turner, achieving great acclaim for their live performances and catalogue of hits. Later, Turner enjoyed an international solo career with her 1984 album Private Dancer earning her widespread recognition and numerous awards including three Grammys. She went on to deliver more chart-topping albums and hits, receiving a further eight Grammy Awards and reportedly selling more concert tickets than any other solo performer in history. The revered singer was inducted into the Rock and Roll Hall of Fame in 1991 and again as a solo artist in 2021. She is often voted as one of the most successful female rock 'n' roll artists of all time.
KATORI HALL (Book) Memphis native Katori Hall is a Pulitzer Prize and Olivier Award-winning playwright. Her works include The Mountaintop, Hurt Village, Our Lady of Kibeho and The Hot Wing King, which premiered in Spring 2020 at the Signature Theatre, rounding out her three-play residency.  She is also the creator and EP of the hit TV drama "P-VALLEY," which will return in 2022. Hall is a proud member of the Ron Brown Scholar Program and the Coca-Cola Scholar Program.
Frank Ketelaar & Kees Prins
Book
FRANK KETELAAR AND KEES PRINS (Book) Playwrights Ketelaar and Prins have enjoyed award-winning success such as the smash hit bio-musical Hij Gelooft in Mij, which ran for three years in Amsterdam. They also collaborated on the Prix Europa and International Emmy Award-winning feature film De Uitverkorene.
PHYLLIDA LLOYD (Director) Donmar all-female Shakespeare trilogy (London and St. Ann's Warehouse), The Taming of the Shrew (The Public Theater at the Delacorte), Mary Stuart (Donmar Warehouse, Apollo and Broadway; Tony nomination), Josephine and I (Bush Theatre/Joe's Pub). Mamma Mia! (London, Broadway, worldwide), The Ancient Mariner (BAM). Film: Mamma Mia! (Universal), The Iron Lady (Pathe/DJ Films), "Gloriana A Film" (Illuminations, International Emmy), Herself (Element Pictures). Opera: in London, Paris, Copenhagen, Tokyo, Barcelona, Toronto.
Anthony Van Laast
Choreographer
ANTHONY VAN LAAST (Choreographer) Mamma Mia! (worldwide; Dora Mavor Moore Award), Sister Act (worldwide, Olivier nomination), Side Show (Broadway), Bombay Dreams (Tony nomination, Drama Desk nomination), Joseph and the Amazing Technicolor Dreamcoat (worldwide, Olivier nomination), Andrew Lloyd Webber's Song and Dance (Green Room Award). Concerts: Cher, Kate Bush, Sarah Brightman. Films: Mamma Mia! Here We Go Again, Beauty and the Beast, Mamma Mia!; Harry Potter and the Deathly Hallows. Awarded the CBE by the Queen for services to dance.
Mark Thompson
Set & Costume Designer
Awards/nominations: two Critics Circle Awards, five Olivier Awards and seven Tony Award nominations. Theatre in NYC: Charlie and the Chocolate Factory; The Taming of the Shrew; Mamma Mia!; A Raisin in the Sun (set only); Joseph and the Amazing Technicolor Dreamcoat; God of Carnage; Life (x) 3; Bombay Dreams; Art; Follies (set only); La Bête; One Man, Two Guvnors; The Blue Room; Arcadia. Opera at The Met: The Queen of Spades, Macbeth.
NICHOLAS SKILBECK
Original Music Supervision, Arrangements, and Additional Music
Recent work includes Tina (London, Hamburg). Olivier-nominated for his work on Follies. West End Olivier Award-winning productions: Follies, Gypsy, Sweeney Todd, Hairspray and Billy Elliot. Other credits include Charlie and the Chocolate Factory (West End, Broadway) and musical director for Kate Bush: Before the Dawn at the Hammersmith Apollo. Compositions: Quand la Guerre Sera Finie. Books: The Singing and Acting Handbook – Games and Exercises for the Performer.
Bruno Poet
Lighting Designer
BRUNO POET (Lighting Design) is an Olivier and Knight of Illumination award-winning lighting designer working throughout the world in theatre, opera, live music, dance and events. Notable New York productions include Bjork's Cornucopia (The Shed), Akhnaten (Metropolitan Opera), Miss Saigon (Broadway & U.S. tour), Sigur Rós (Radio City Music Hall and Madison Square Garden), Other Stories (City Ballet), Apollo 11 (U.S. tour).
Nevin Steinberg
Sound Designer
NEVIN STEINBERG (Sound Design) Broadway: Hadestown (Tony Award), Hamilton, Dear Evan Hansen, The Cher Show, Bandstand, Bright Star, It Shoulda Been You, Mothers and Sons, Rodgers + Hammerstein's Cinderella (Tony nomination), The Performers, Magic/Bird. Over 30 Broadway productions with Acme Sound Partners and five additional Tony nominations: The Gershwins' Porgy and Bess, Bengal Tiger at the Baghdad Zoo, Fences, Hair, In the Heights.
Jeff Sugg
Projection Designer
JEFF SUGG (Projection Design) an award-winning and Tony nominated designer with over 20 years in the performing arts. His work ranges from experimental to classical to Broadway. Credits include Broadway: All My Sons, Charlie and the Chocolate Factory, Sweat, Bring It On, 33 Variations. West End: Tina. Music: Fire in My Mouth (NY Philharmonic), Anthracite Fields (Julia Wolfe's Pulitzer Prize-winning piece), Prince's final appearance on "SNL."
Campbell Young Associates
Hair, Wigs & Make Up Designer
CAMPBELL YOUNG ASSOCIATES (Hair, Wigs & Makeup Design) Broadway: To Kill A Mockingbird; Carousel; Hello, Dolly!; Groundhog Day; Head Over Heels. West End/Broadway: Company, Tina – The Tina Turner Musical (DD Award for Outstanding Wig & Hair Design), A Christmas Carol, The Ferryman, Jerusalem, Charlie and the Chocolate Factory, Matilda, Ghost, Billy Elliot. West End: Back To The Future, Cinderella, Anything Goes, Leopoldstadt. TV: "The Marvelous Mrs. Maisel," "Downton Abbey."
Alvin Hough Jr.
Music Director
Broadway: Once On This Island, The Color Purple, Motown, Scandalous. National Tours: Memphis, Dreamgirls. Off-Broadway: Working, Hercules, Big River. TV/Film: "Dear Evan Hansen," "Pose," "Tick, Tick,…Boom!", "Vivo". Originally from DC, Alvin also has two degrees in meteorology from Harvard and Georgia Tech. He sends love to his wife, Rebecca, and their children, Samuel and Camille. www.alvinhoughjr.com
ETHAN POPP (Orchestrations) 2014 Grammy Award nomination (Motown the Musical), 2013 Tony Award nomination (Motown, Best Orchestrations), 2021 Tony Award nomination (Tina). Theatre: Mrs. Doubtfire, Back to the Future, School of Rock, Hedwig, Rock of Ages, Tarzan, We Will Rock You, Aida, others. Upcoming: Bob Fosse's Dancin'. Television: "Last Week Tonight," "Smash," others. Film: Bohemian Rhapsody, The Greatest Showman. Love to Vanessa and AJP! www.ethanpopp.com
Anne Shuttlesworth
Music Director
Broadway:Annie,Les Misérables,Miss Saigon. National Tours:Wicked,JesusChrist Superstar,Spamalot,Miss Saigon,LesMisérables,The Best Little Whorehouse in Texas with Ann-Margaret,Dreamgirls,Annie. She is currently Music Supervisor for the Riverside Theatre in Vero Beach, FL, whereshe has music directed and played Thoroughly Modern Millie,La Cage aux Folles,Carousel,Evita,Gypsy,Hello, Dolly!,My Fair Lady,Mamma Mia!,Legally Blonde, and many oth-ers. Anne is an IRNE award nominee andwon the Carbonell Award for her music direc-tion ofThe Music Man. Her work as a pia-nist, conductor, and transcriber has taken herfrom Meat Loaf to Engelbert Humperdinckto Metallica and beyond. Recently she wasAssociate Conductor and pianist for JasonRobert Brown's,The Bridges of MadisonCountywith Kate Baldwin and Aaron Lazar.Much love to A, C, K, Mom and Dad. And forE, all love and thanks
THE TELSEY OFFICE
Casting
THE TELSEY OFFICE (Casting) With offices in both New York and Los Angeles, The Telsey Office casts for theater, film, television, and commercials. The Telsey Office is dedicated to creating safe, equitable, and anti-racist spaces through collaboration, artistry, heart, accountability, and advocacy.
Eric Sprosty
Production Stage Manager
Broadway: Jekyll & Hyde revival, Movin' Out, Fosse.  National Tours: Beautiful: The Carole King Musical, The Phantom of the Opera, Jekyll & Hyde, West Side Story, Spring Awakening, The Drowsy Chaperone, Movin' Out, Contact.  Regional:  The Paper Mill Playhouse, Santa Barbara Civic Light Opera, Pittsburgh Playhouse, Pittsburgh Civic Light Opera. Education: BFA in Theatre Production at Point Park University and MFA in Production Management at Boston University.
STAGE ENTERTAINMENT
Producer
STAGE ENTERTAINMENT (Producer), founded in 1998 and attracting 7 million visitors in 2019, is a first-class theatrical production company focusing on musical theatre in Europe. It owns and operates a network of 16 theatres where it produces some of the best-known musicals titles developed by international partners and its creative teams, such as The Lion King, Mamma Mia! and Aladdin. Stage Entertainment also creates original own premium content, such as Anastasia and 'TINA'. The company operates in the Netherlands, Germany, Spain, France, Italy, on West End in London, UK and on Broadway in New York, US. For more information: www.stage-entertainment.com
TALI PELMAN (Producer) is Group Creative Managing Director for Stage Entertainment, responsible for its creative and original content globally across the group and producing a new development slate, of which TINA – The Tina Turner Musical is the first international title to enter production.  Tali joined Stage Entertainment following more than a decade of producing plays and musicals in the West End and on Broadway independently and as producer for the Ambassador Theatre Group.   A special thank you to my husband and our children, Orion and Anouk.
JAMES L. NEDERLANDER
Producer
JAMES L. NEDERLANDER President of Nederlander Organization, and son of the late James M. Nederlander. Broadway: To Kill a Mockingbird; The Band's Visit; Mean Girls; My Fair Lady; Escape to Margaritaville; On Your Feet!; The Humans; Meteor Shower; The Elephant Man starring Bradley Cooper; I'll Eat You Last starring Bette Midler; Kinky Boots; West Side Story; Next to Normal; The 25th Annual Putnam County Spelling Bee; Movin' Out; as well as many others. Mr. Nederlander has also promoted hundreds of concerts, from Adele to Robin Williams, Billy Joel, U2, and Pink Floyd.